The eight week Art Direction course is suitable for anyone who seeks technical art department training in order to further their career in Film.
There aren't strict exclusions because everyone's experience varies. However, demonstrable ability in some aspect of the art department, film design, and/or draughting (drafting) is useful but not essential as this will be taught on the course. The main thing that we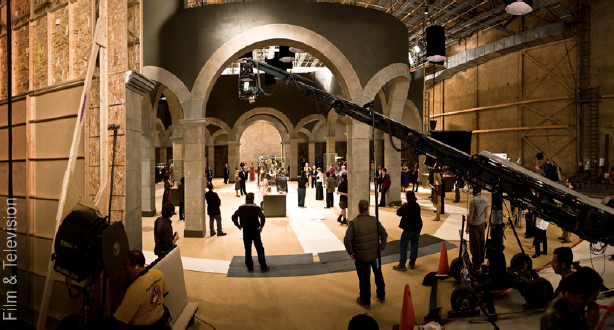 look for in prospective students is a serious interest in pursuing a career in the Film Industry.
Potential students can apply at any time and start with dates suitable to them. There are no formal starting dates so please get in touch with dates you are available to start. It is not necessary to bring a formal portfolio to an interview with Terry but if possible please do try to bring examples of your drawing skills.
This course teaches drawing for film and has proven value for the Art Department Assistant, Stand-by Art Director, Assistant Art Director and Art Director alike, as it is essential to be able to communicate ideas and read drawings which may not be your own.
For those with experience in set dressing, set design and scenic art, it is equally useful to augment your existing portfolio and skills, broadening your understanding of how the art department functions in order to progress within the Art Department.