Why did you decide to set up FDI?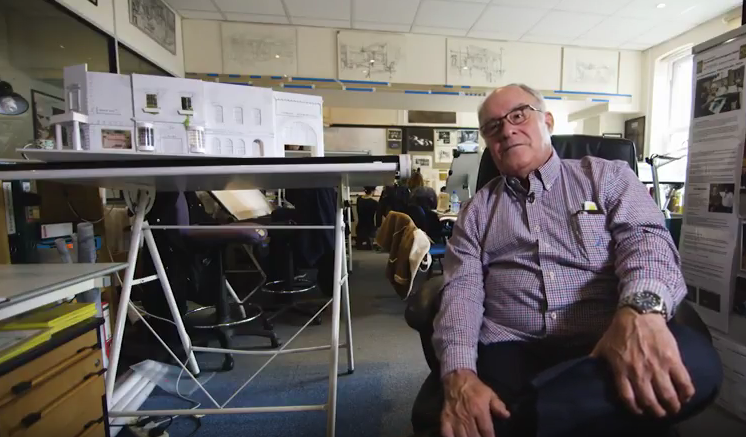 I had a call one day from a girl who said she wanted to be an Art Director, so I asked for a portfolio she said 'you don't have to be be able draw to be an art director..do you?'.
I decided that the training for what Art Direction is in the film industry was something the industry needed.
How did you go about setting up this school?
The first steps were to purchase the physical assets and then following the setback of colleagues stepping back from it, I decided to continue. I passionately felt it was so important and saw that the industry sorely needed a stream of new talent that the course would provide as well as offering the individuals a recognised training and the opportunity to enter the profession with relevant skills.
How long passed between having the idea and the first day of the first course?
I had carried the idea for a while before deciding to initiate it and from then just 5 weeks to set it up.
Has it always been here?
The studio has always been this room in the old house as the architecture is an excellent aid for this course and serves as a perfect environment. Both the interiors and the architecture are valuable in explaining some of the visually critical design elements for set design and we use it extensively in the initial exercise phase.
Who were your first students?
The very first group consisted of Andrew Bennett and Alex Lemonis. Of course it became word of mouth and spiralled from there to todays regular 6-8 on a rolling entry.
Has the Art Direction training course changed since you first established it?
Yes, I and the team strive to contiinue to make the courses industry relevant and from September 2017 the course has been reviewed and revised running for 8 weeks reflecting the combined elements of study from our previous advanced couse together with new computer introductions.
April 2005 I approached Creative Skillset who recognised the value to the film industry for the courses.
Five years ago I was asked by Creative Skillset to offer a CAD course as well, so we then took on Kee Keealoha and have continued since then to provide the training.
2017 FDI is an acredited Creative Skillset training provider and has assisted funding to eligible students.
2018 ScreenSkills launches and FDI is becomes a nominated training provider and expands its trusted status across the CPD scheme with bursary awards through to today.