Why did you decide to set up FDI?
I had a call one day from a girl who said she wanted to be an Art Director, so I asked for a portfolio she said 'you don't have to be able draw to be an art director'. I decided to tell students what Art Direction is in film.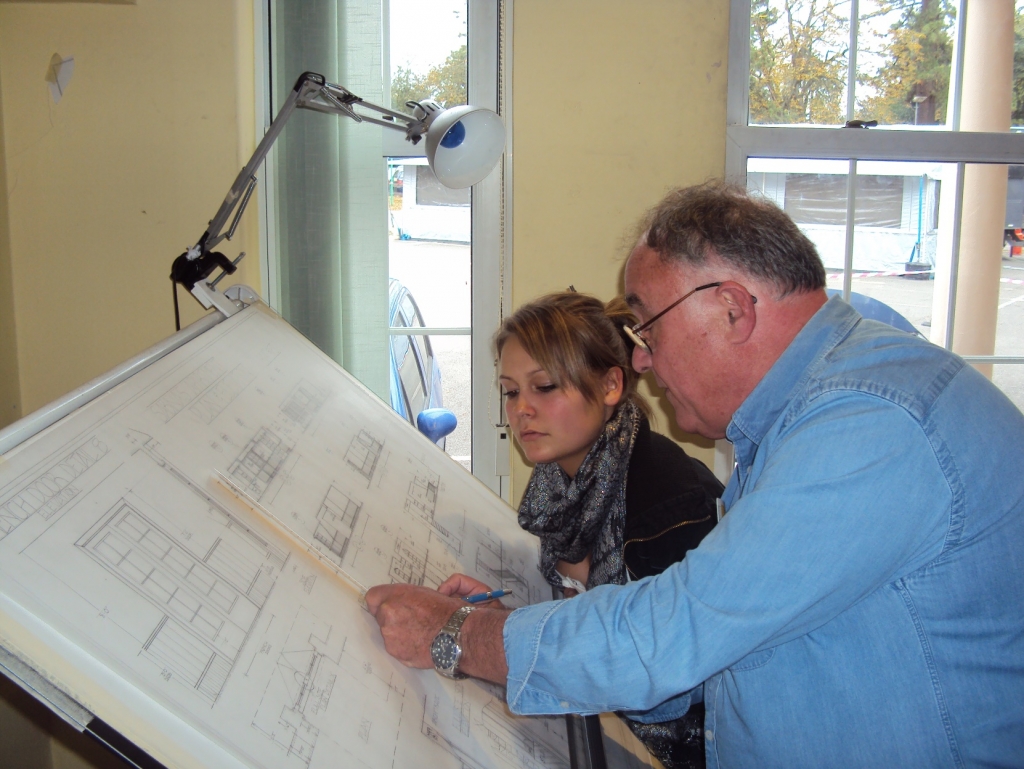 How did you go about setting up this school?
The first step was I put the deposit on the school room, bought drawing boards, bought absolutely everything. I contacted two colleagues who thought it was a brilliant idea but one week before we were starting they wouldn't back it so I continued it myself because I felt it was so important.
How long passed between having the idea and the first day of the first course?
5 weeks
Has it always been here?
Always been this room because it's in the old house and the architecture is excellent for this course.
Who were your first students?
The very first group consisted of Andrew Bennett and Alex Lemonis. Of course it became word of mouth and spiralled from there.
Has the Art Direction training course changed since you first established it?
No. Activities haven't changed at all but I have added to the reference library and make sure information regarding new technologies are up to date.
April 2005 I approached Skillset who saw the value of the course for film industry for crafts and started to offer funding for students.
Five years ago I was asked by Skillset to offer a CAD course as well, so I then took on Kee and I have the license for it.
Roughly 2011 University of West London contacted me to ask if they could encorporate the FDI Art Direction training as part of their MA in Film Design. The following year I was awarded an Honorary Doctorate from the University and plans to incorporate the two courses began. Ray Stanley is assisting in that and we look forward to the first UWL students joining us later this year.